Daily Archives:
March 3, 2018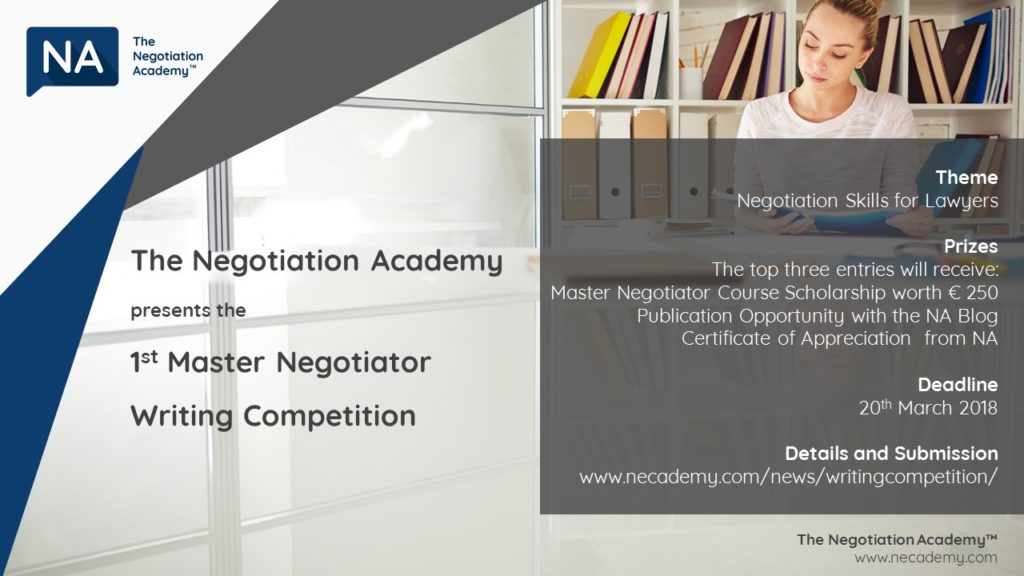 The Negotiation Academy is proud to announce the first edition of the Master Negotiator Essay Writing Competition. Continue reading →
By Sanya D. Kishwar, Central University of South Bihar, Bodh Gaya.
Two roads diverged in a wood, and I-
I took the one less travelled by
And that has made all the difference.
Greetings to all my friends, seniors and elders! I, Sanya Darakhshan Kishwar have taken to this platform to share my experiences and the learning process that I went through, during my journey from India Rounds of 3rd Prof. N.R. Madhava Menon SAARC Mooting Competition, 2017-18 to the SAARC Rounds of the same. Continue reading →