It gives us immense pleasure to invite Students from your esteemed institution to participate in a Two-Day Certificate Training Course on 'Environmental Law & Enforcement' we are organising for Law Students from the 27th – 28th February 2016 in New Delhi.
This Course is designed to inspire law students and awaken them towards their responsibility of preserving the environment, giving them an opportunity to learn from the experience and vision of experts in the field who will help them understand the significant role in protecting our future on Planet Earth.
The Key themes for discussion will be:
[sociallocker]
Environment and Pollution Laws: Jurisprudence
Institutional Framework of Environmental Laws in India
Case Laws and Current Scenario of Environmental Enforcement
Biodiversity Conservation
Opportunities and Challenges of RT Role of Communities in Environmental Protection : A Case Study
(Final Itinerary and List of Speakers will be confirmed upon registration)
Apart from the sit-in sessions, we will also be taking the participants on an organised and interactive Field Trip.
Early Bird Registration Fees: Rs 3,500/- (Early Bird Registration closes on 15/02/2016).
Regular Registration Fees: Rs. 4,000/-. (Registration Closes on 22/02/2016)
Contingent Registration Fees (5 or more persons from the same institution): Rs. 3,000/- per student.
If you feel that this program will be beneficial to your students, we request you to make them aware of this program through circulars and/or by displaying the program details and the link to the registration form on your notice boards or via any other medium you may consider suitable and extend to them our invitation to attend this course.
We will be happy to guide any individual attending this programme in booking their accommodation near our venue, if required.
A Pamphlet containing all details about the program has been attached for your perusal. Registration can be done on: http://goo.gl/forms/GBCHnaz1Nw
In case of any further queries, please feel free to call on +91-11-41756519 or +91-9999024687. You may also write to us at mcmeftp@gmail.com.
Find the link to the Facebook Event Page on : https://www.facebook.com/mcmef/
Flyers: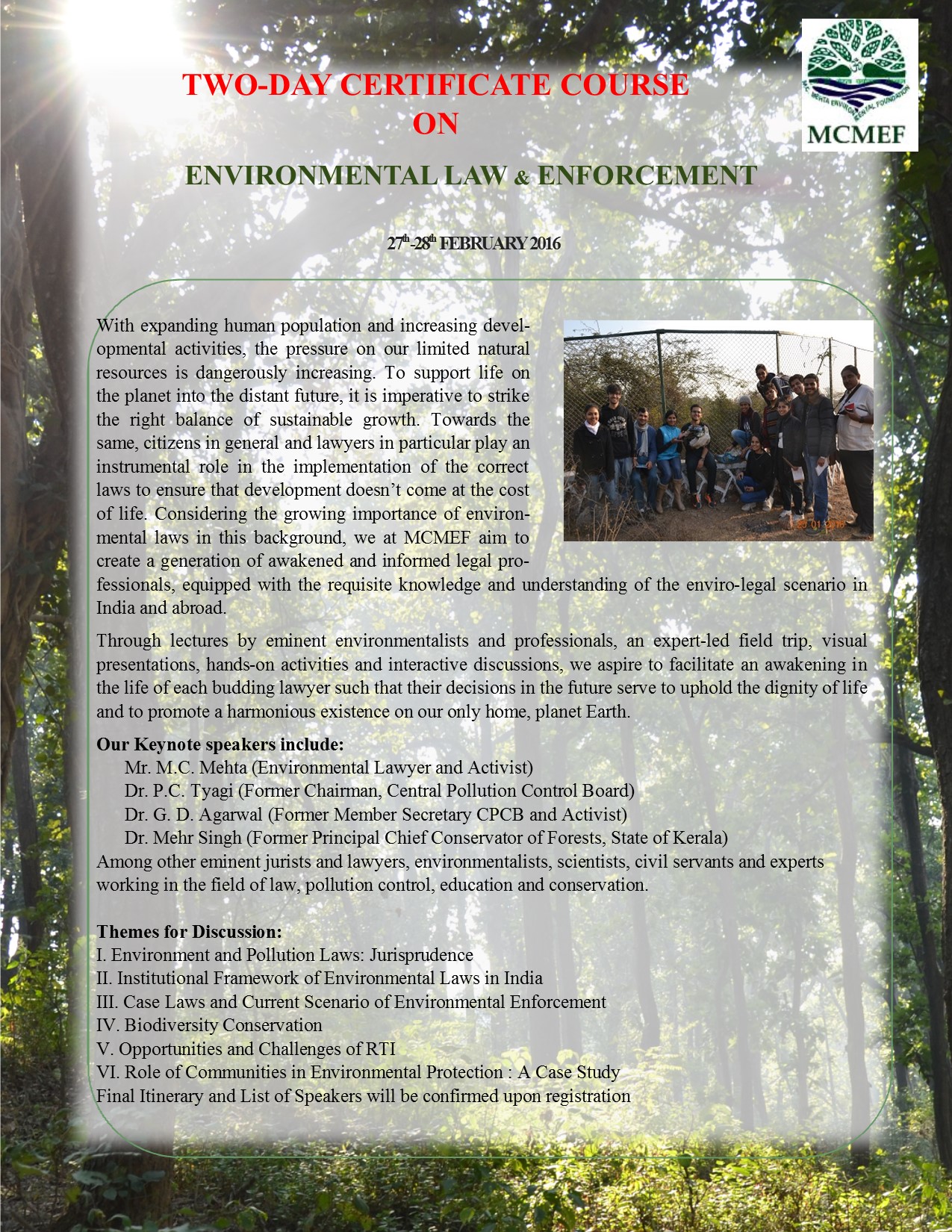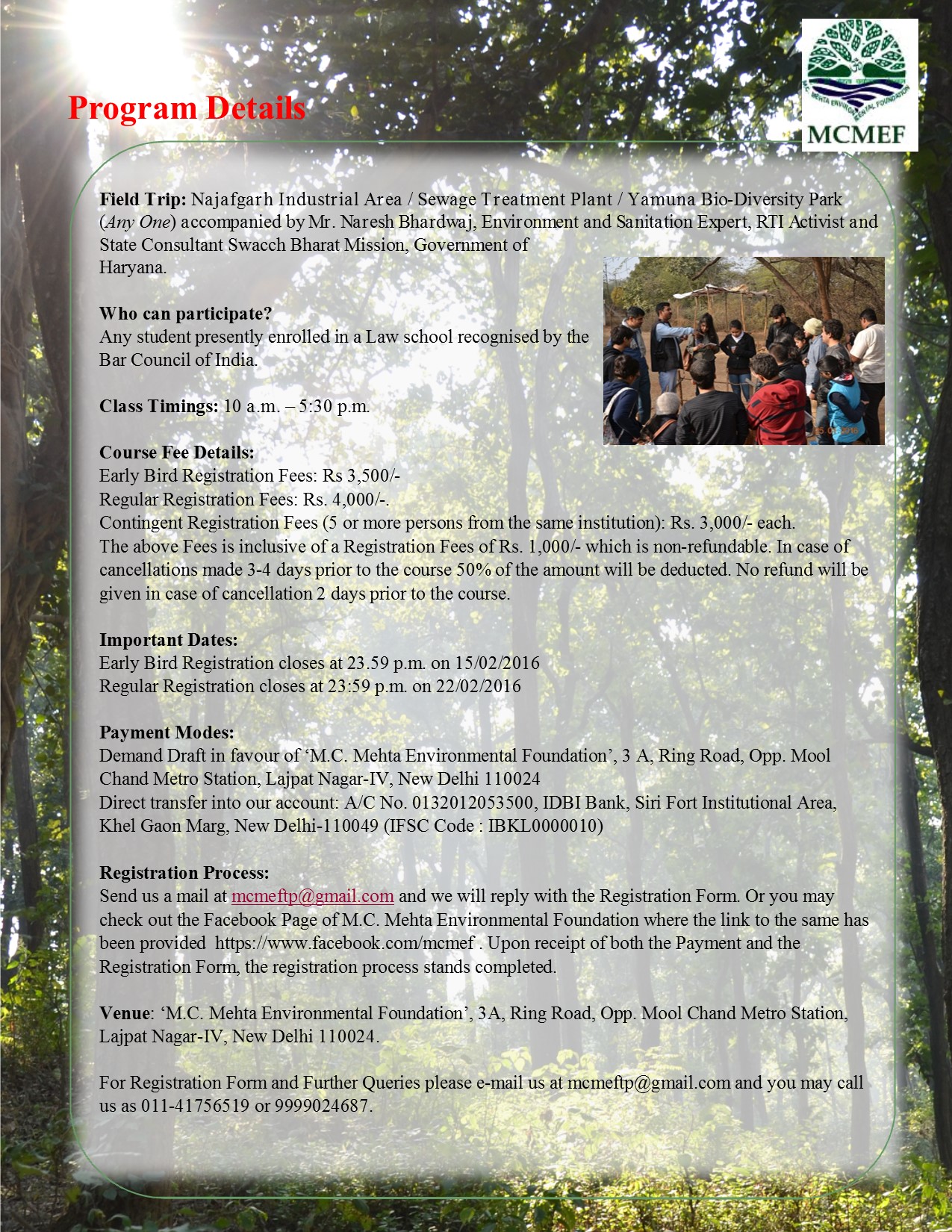 Brochure:
When you apply, kindly mention that you heard about it thorough LexQuest.
[/sociallocker]