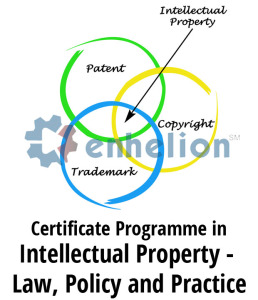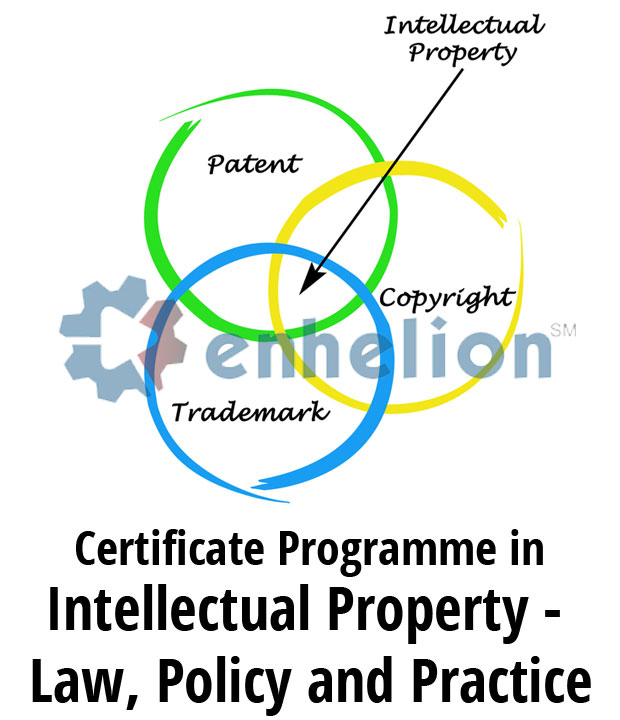 The course is offered by Enhelion. There are many courses and certificate programmes offered on Intellectual Property, but this is a first of its kind in India. This certificate course aims to provide an introduction to the law and management of Intellectual Property (IP) and innovation for those whose future career may involve the management of IP and innovation.  In a span of 12 weeks, you as an enrolled student, would be getting a deep insight of not only into the fundamentals of Intellectual Property, but also an insight on how major companies around the maintain their valuable IP assets. There are separate modules of Intellectual Property Strategies, Enforcement of IP, IP Valuation, Royalty and Licensing.
Notable Features of the Course:
Taught by practicing lawyers who have an experience of more than 15 years in the profession, who form the core Enhelion team.
All the lectures will be taught online using state of the art learning management system along with a Virtual Classroom platform.
All lectures are recorded and stored in Enhelion's database for future use
Complete presentations with voice over features
Interactive sessions with the Enhelion Team at various intervals.
Examinations to be conducted online and assignments to be submitted online
Course Fee:
4495/- INR
Medium of Instruction:
Online [Study Material + Presentations – with voiceover + Online Lectures on Selected Topics from experts in the field]
Payment: 
Cheque or Demand Draft in the name of "Enhelion Knowledge Ventures Pvt Ltd", for INR 4495 sent to:
Enhelion Knowledge Ventures Pvt Ltd,
Level 2, Elegance Tower, Mathura Road, Jasola New Delhi-110025
Eligibility:
Undergraduate or pursuing undergraduation in any discipline including law, business management etc
Medium of Instruction: English
Instructional System:
[Online learning] the instructional system consists of:
Self-instructional material
Audio-video/Digital programmes
Online Support
Interactive Counseling [Mentor Monitored Programmes]
Contact us at:
For Academic Enquiries [including Courses, Workshops and Advanced Training Programmes]
James M.
Director – Academic Programmes
Cellular Phone: [+91] 9654657603
Address:
Enhelion™ Knowledge Ventures Private Limited
Level 2, Elegance Tower
Mathura Road, Jasola
New Delhi-110025
Email id: info@enhelion.com
Office Phone : +91 11 6635 1512; +91 11 66351234
Click HERE to join now.
Visit the Enhelion's Official Website for more details.
When you apply, please mention that you heard about it through LexQuest.