The Delhi Government has launched the Change-makers in Education Fellows program, aimed at providing young leaders an opportunity to work on development and effective implementation of Delhi's education policy. 
Investment in public education has been more than doubled over the past year by the Delhi Government. Apart from a focus on upgrading infrastructure of Government schools, our aim is to create a system where every student of Delhi has access to quality and affordable education. The Government is working on an ambitious project to transform the way schools are run in Delhi. Various programs have been launched over the past year to enhance the capacity of teachers, improve the course content, promote involvement of the community in managing schools, and ensuring that systemic flaws of the past are corrected at the earliest.
[sociallocker]
The Change-makers in Education Fellows program is a unique opportunity to play a key role in transforming Delhi's public education system. Fellows will be exposed to the processes & challenges of administration, the highs and lows of effective policy implementation and the excitement of a fast-paced, solution-centric style of governance. Fellows will play a significant role in bringing change to the ground from the drawing boards of the Education Ministry. In the process, they will develop a thorough understanding of how the government system functions.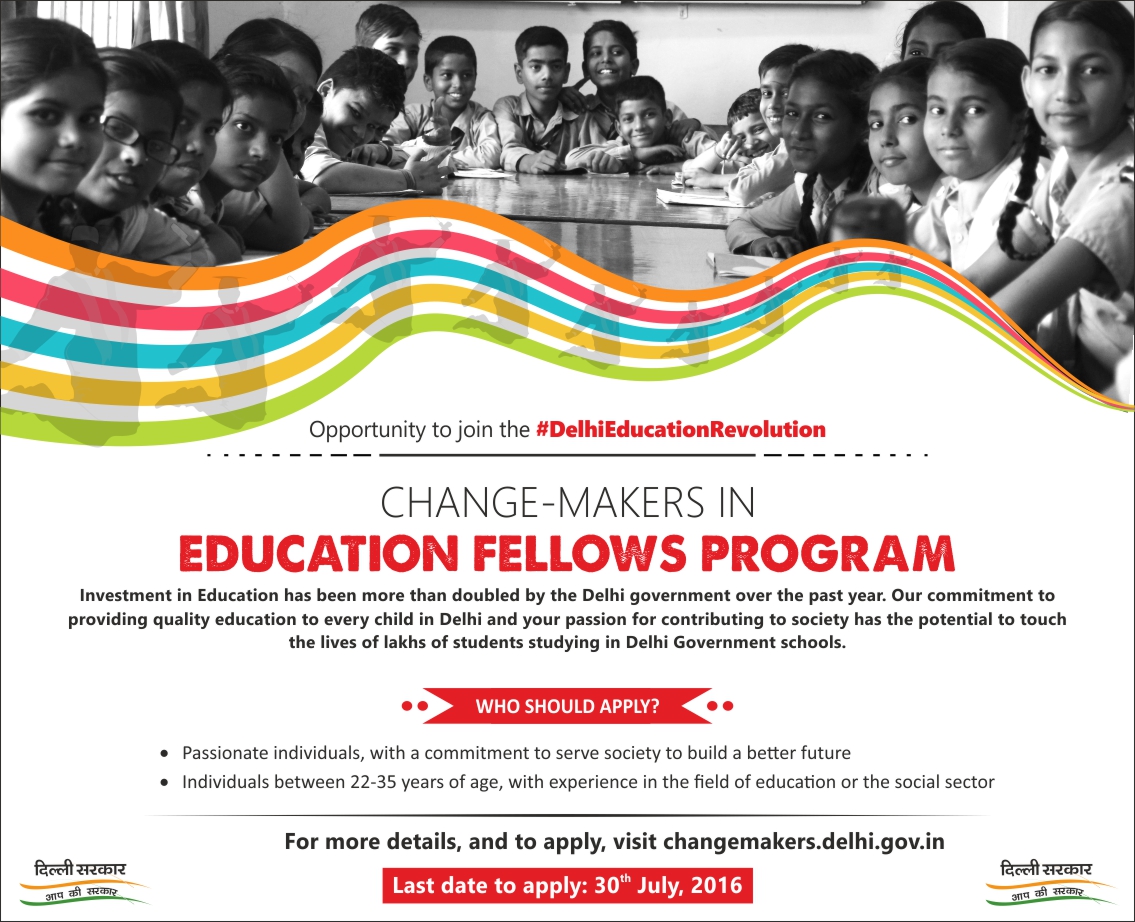 This program requires Fellows to have a passion for contributing to society and an ability to innovate, find solutions. Candidates between the age of 22-35 years of age may apply for different streams of the program, each of which have separate requirements. Details of the program and the application form can be found on changemakers.delhi.gov.in. Write to us at cmiefellowship@gmail.com if you have any queries.
Thanks,
Akshay Marathe
+91 9643006250
[/sociallocker]