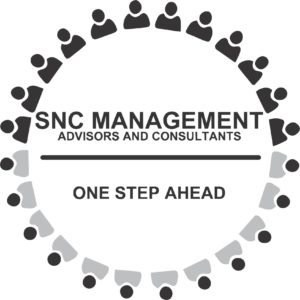 "India's first live motivational talk show to promote women empowerment in India and recognize women in their field of expertise"
"APPRECIATE WOMEN, THEY DESERVE IT"
Constitution Club of India was blithe yesterday, as an event, with the motto of empowering women, was organized by SNC Advisors and Consultants, a reputed firm, founded by Mr. Sahil Chopra, Global Goodwill Ambassador, India and Ms. Nisha Chauhan, Vice Chairperson, Section for Law Students, INBA in New Delhi. The event was organized on the occasion of National Girl Child Day, thereby making people aware about the prominent role women play in our day to day lives. The event focused on recognizing and appreciating women for the hardships they face in in their everyday lives, and awarding women working with Firms, working as activists, involved with NGOs, who shared the same belief, thus getting the word out that SNC Advisors and Consultants stands for women empowerment. The list of Guest Speakers & Awardees included the following:
GUEST SPEAKERS:
Mrs Joyoshree Arora, Actress & TV Veteran
Mr Ashu Punjabi, Singer & Music Director
Ms Reena Singh, Former Additional Advocate General, Supreme Court of India
Mr Sparsh Gupta, Advocate, Punjab and Haryana High Court & Supreme Court of India
Ms Charu Pragya, Activist & Advocate; Head, Legal Cell, BJP Youth Wing.
Ms Puneet Bhasin, Advocate & Founder, Cyberjure Legal Consulting
Mr Thomas Valenti, ADR Expert, USA
Ms Shilpa Arora Sharma, Artist & Story Writer
Ms Mamta Binani, Former President, ICSI
Ms Manisha Chaudhary, Managing Partner, UKCA
Ms Vinnie Mathur, Environmentalist
LIST OF AWARDEES:
Mrs Joyoshree Arora: Life Time Achievement Award
Ms Kanchan Khatana: Excellence in Social Work
Ms Lalita Dabas: Best Poetess
Ms Archana Singh: Best Blogger
Ms Poorvi Khandelwal: Best Choreographer
Ms Akriti Khatri: Best Youngest Detective
Ms Palak Kundra: Best Novel Writer
Mr Zakir Khan: Best Women Celebrity Hairstylist
Mr Abhishek Sharma: Best Women Friendly Architect Start up
Ms Puneet Bhasin: Best Legal Entreprenuer
Ms Rajie M Shinde: Best Media Entrepreneur
Ms Shweta Chauhan: Best Fashion Start up
Galgotias University: Best Women Friendly University
Ms Vidya Shah: Best Singer
Mr Kalyanrao Reddi: Special Contribution in providing articles and policies formation to the Government
Mr Vivek Narayan: Best Lawyer in providing free legal aid to Women and Special Mention of organizing Run for Ladli
Ms Shubhra Mukherjee: Best Teacher
Mr. Kaviraj Singh: Special mention for working for Women Rights
Ms. Bipasha Sen Gupta: Best Woman in Art Innovation
Dr. Amrit Kapoor: Best Artist in Promoting Women Empowerment
Ms. Jyoti Shrivastava: Best Classical Dancer
Mr. Sparsh Gupta: Special mention for getting awarded for providing free legal aid and motivating women
Besides awarding women achievers, SNC MANAGEMENT, Advisors & Consultants was blessed with the presence of Celebrities, Ministers, Entrepreneurs, Teachers, etc. as they joined this initiative and guided the people present, with their valuable insights, going on to show that it was a successfully organized event.
Online Media Partner: LexQuest